Carte blanche to visual artists in the Hermès workshops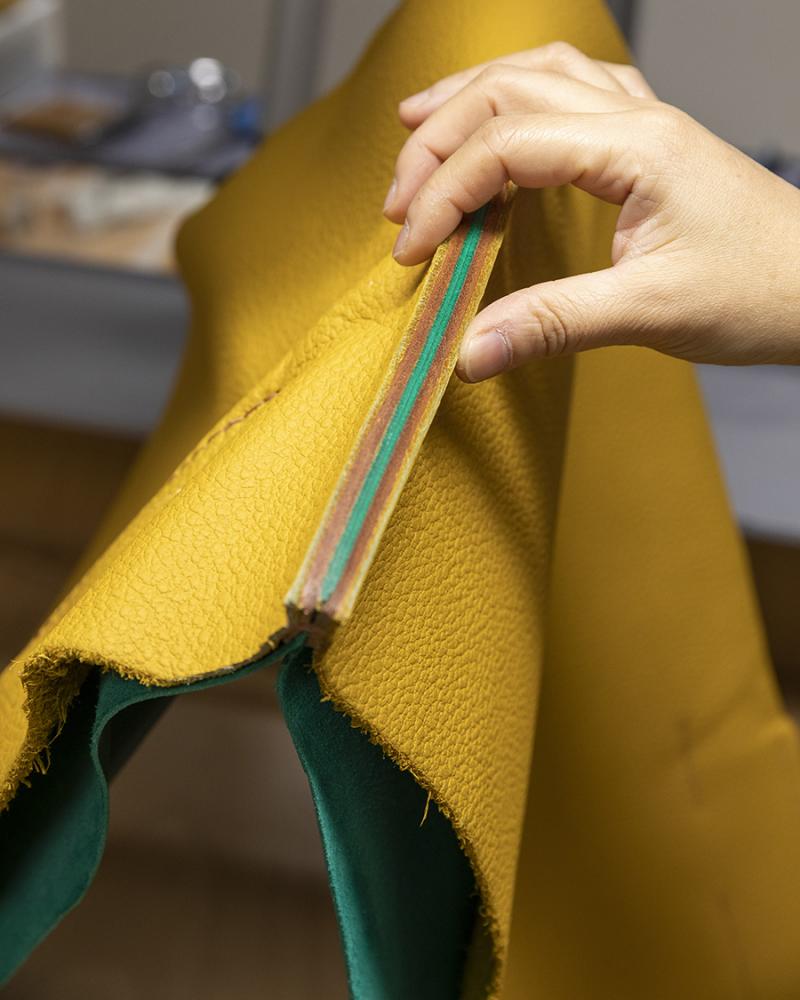 Residencies enable artists to discover unique production contexts alongside seasoned peers. With the help of artisans, the artists-in-residence can transpose their practices to new fields and work with materials such as silk, leather, silver or crystal. Bringing together creativity, skills and learning, the Artists' Residencies programme embodies the values that have lain at the core of the Foundation ever since its creation.
Every residency begins with the discovery of the wealth of different trades present in the workshops: their gestures, their vocabulary, their tools and their techniques. The artist then establishes a project and carries out a feasibility study, before moving on to the production phase in the workshops, during which they are surrounded by Hermès artisans and their precious expertise. Each artist-in-residence produces two examples of their work: one is theirs to keep, whilst the second goes to the Foundation to feature in various exhibitions. The works produced over recent years have been presented and placed in dialogue in several exhibitions curated by Gaël Charbau: "Condensation" (Palais de Tokyo, Paris, 2013; Le Forum, Tokyo, 2014; Atelier Hermès, Seoul, 2014) and "Les Mains sans sommeil" [The Sleepless Hands] (Palais de Tokyo, Paris, 2017; Le Forum, Tokyo, 2018; Atelier Hermès, Seoul, 2018). In 2021-2022, he curates the exhibition "Formes du transfert" to celebrate a decade of Artists' Residencies. This three-fold exhibition will be held concurrently at Le Forum in Tokyo, Atelier Hermès in Seoul and the Magasins généraux in Pantin.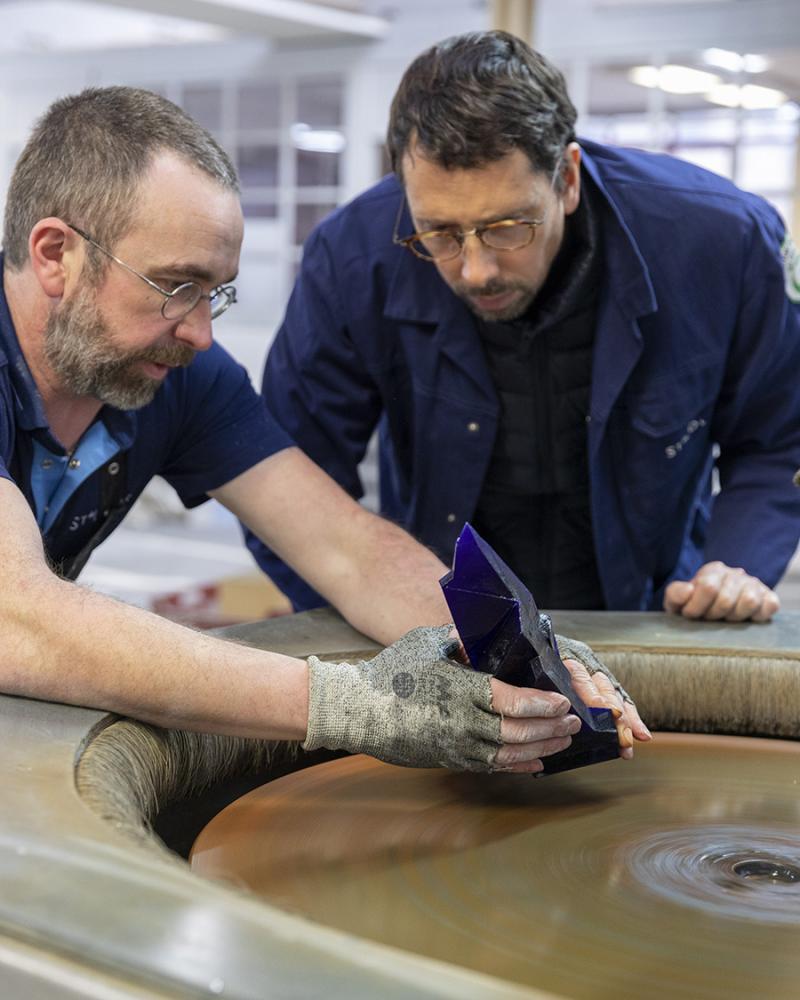 Between 2010 and 2017, twenty-five artists have carried out residencies in Hermès workshops: Bianca Argimon, Jennifer Vinegar Avery, Clarissa Baumann, Oliver Beer, Simon Boudvin, Lucia Bru, Io Burgard, Gabriele Chiari, Elisabeth S. Clark, Marine Class, Anastasia Douka, Marcos Avila Forero, Marie-Anne Franqueville, Célia Gondol, Sébastien Gschwind, Atsunobu Kohira, Oh You Kyeong, DH McNabb, Lucie Picandet,
Benoît Piéron, Félix Pinquier, Émilie Pitoiset, Andrés Ramirez, Olivier Sévère, Anne-Charlotte Yver. Each of these residencies has been documented in a publication, a Cahier de Résidence published jointly by Actes Sud and the Fondation d'entreprise Hermès.
A dozen of Hermès' workshops have opened their doors to artists since the programme's inauguration: the leather workshops at Sayat, the Ardennes, Seloncourt, Pantin, Nontron, Belley, Pierre-Bénite and Saint-Antoine, as well as the Holding Textile Hermès, the Cristallerie Saint-Louis, Puiforcat, and John Lobb (JL & Co).
The programme's mentors play a key role: they are seasoned artists invited by the Foundation to nominate and mentor artists-in-residence. Jean-Michel Alberola, Ann Veronica Janssens, Richard Fishman, Giuseppe Penone, Richard Deacon, Susanna Fritscher and Emmanuel Saulnier have carried out this role between 2010 and 2017.
2018 marked the beginning of a new three-year cycle of Artists' Residencies, with Michel Blazy, Isabelle Cornaro and Françoise Pétrovitch invited as mentors. Over the course of the cycle the three mentors will have accompanied, respectively, Emmanuel Régent, Vassilis Salpistis and Sébastien Gouju, then, in 2019, Yuhsin U Chang, Guillaume Dénervaud and Guillaume Poulain, and finally 2020's intake of Enzo Mianes, Chloé Quenum and Bérengère Hénin.
For the 2022-2023 cycle, curator Gaël Charbau will oversee the residencies' mentoring, and propose two artists to undertake residencies each year. He will accompany them throughout the course of their residencies, which will culminate for each artist in the publication of a Cahier de résidence. Matthieu Haberard and duo Julie Villard & Simon Brossard will carry out their residencies in 2022, followed by Bianca Bondi and Linda Sanchez in 2023.