Manufacto
Discovering artisan trades in the school environment
Manufacto takes place over ten, two-hour sessions per group, which are organised during class time at volunteer educational establishments. The project is fully integrated into the curriculum, and addresses all age groups from primary through to sixth forms. Overseen by a trio of professionals – a craftsperson, an assistant and an educator – the pupils discover the gestures and skills of leather craft, leather upholstery and carpentry. At every level of the programme, a specific goal for participating students is defined by a duo of designers and set out in a rigorous brief.
A lamp, a stool, a wallet: from an introduction to the world of forms and an immersion that brings together technical practices with the pleasure of creating, students produce high-quality objects in which they can take pride. Every session evokes the various values of craft – discipline, quality, teamwork – and boosts students' self-confidence. Through this apprenticeship programme, Manufacto looks to change the perception of the craft field and even open up new possibilities in terms of education and training for students.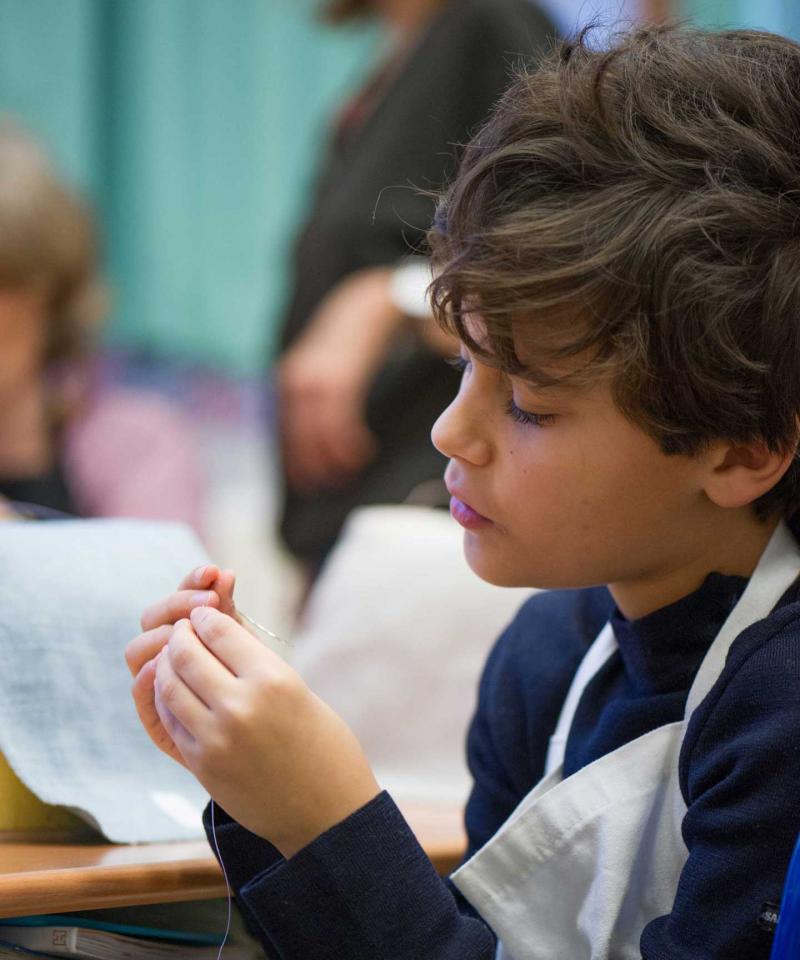 © Benoît Teillet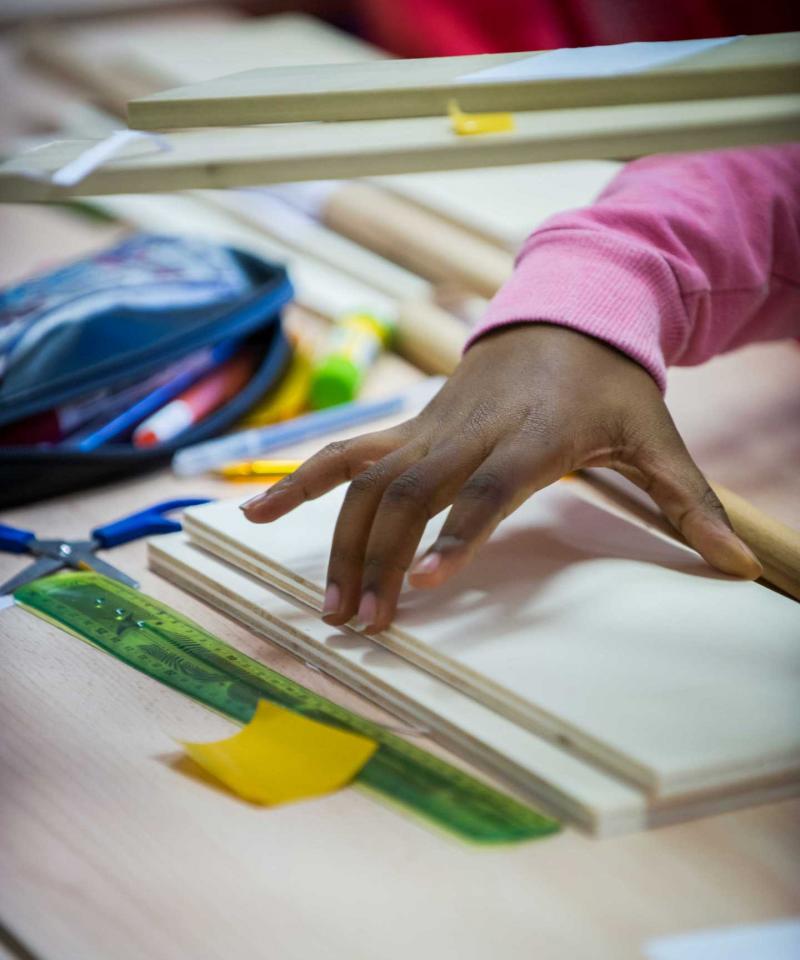 © Benoît Teillet
Manufacto was first devised and put in place in 2016 by the Fondation d'entreprise Hermès in partnership with the Paris school board, the Compagnons du Devoir et du Tour de France and the École Camondo (Paris). An initial pilot year in six schools across the Parisian region allowed for the fine-tuning of the programme in anticipation of a larger roll-out. In 2017-2018, the programme's official launch year, Manufacto was extended to twenty educational institutions across the school areas of Créteil, Paris and Nice, with a new partnership with the Villa Noailles in Hyères. In 2018-2019, the programme involves some twenty-eight schools.