Discovering artisan trades in the school environment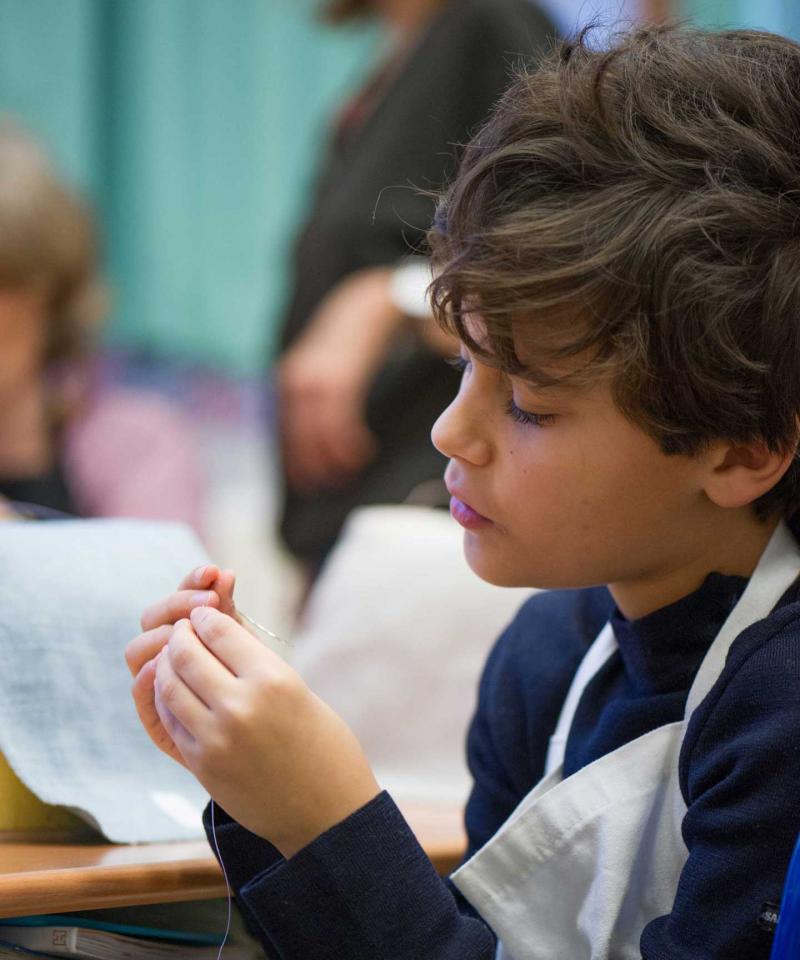 Manufacto takes place over twelve, two-hour sessions per group, which are organised during class time at volunteer educational establishments. The project is fully integrated into the curriculum, and addresses all age groups from primary through to sixth forms. Overseen by a trio of professionals – a craftsperson, an assistant and an educator – the pupils discover the gestures and skills of leather craft, leather upholstery and carpentry. At every level of the programme, a specific goal for participating students is defined by a duo of designers and set out in a rigorous brief.
A lamp, a stool, a wallet: from an introduction to the world of forms and an immersion that brings together technical practices with the pleasure of creating, students produce high-quality objects in which they can take pride. Every session evokes the various values of craft – discipline, quality, teamwork – and boosts students' self-confidence. Through this apprenticeship programme, Manufacto looks to change the perception of the craft field and even open up new possibilities in terms of education and training for students.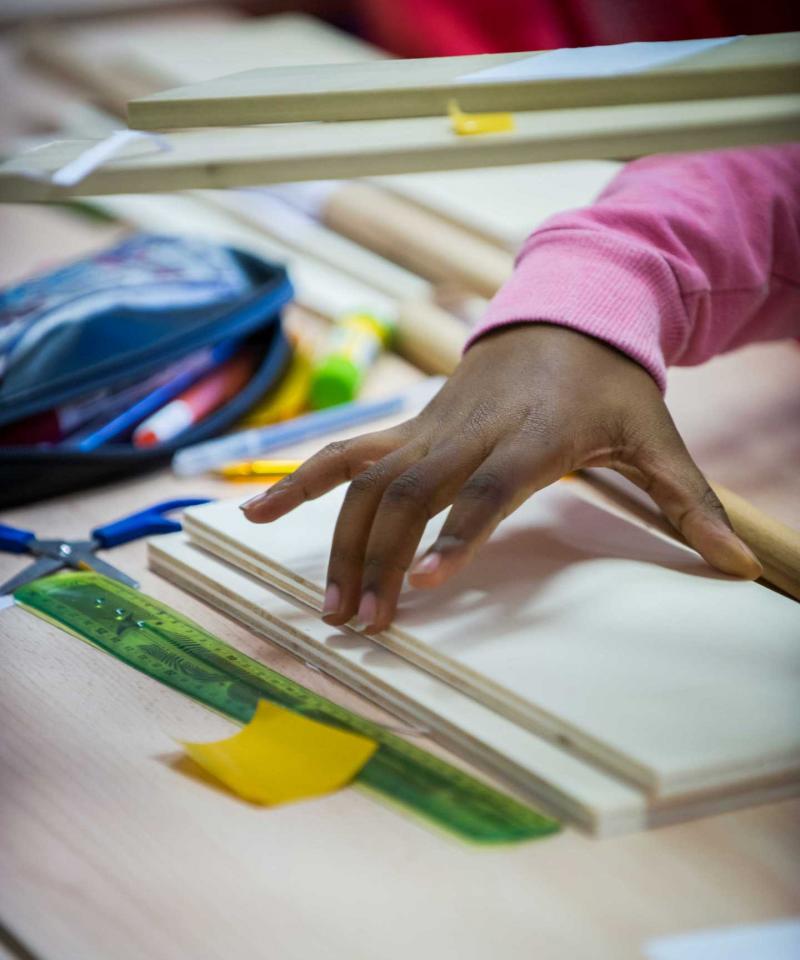 Manufacto was first devised and put in place in 2016 by the Fondation d'entreprise Hermès in partnership with the Paris school board, the Compagnons du Devoir et du Tour de France and the École Camondo (Paris). An initial pilot year in six schools across the Parisian region allowed for the fine-tuning of the programme in anticipation of a larger roll-out.For the 2017-2018 school year, the programme expanded to twenty classes governed by the Créteil, Paris and Nice boards of education, with the latter entering into a new partnership with the Villa Noailles in Hyères. In 2018-2019, the programme reached thirty-four classes. 
Since the start of the 2019-2020 school year, a fourth skill, plasterwork, has been offered to participating schoolchildren. More than 1,000 pupils are taking part in this year's edition of the programme, across forty-three classes and five different boards of education: Créteil, Paris, Nice, Lyon and Besançon. When schools closed in spring 2020, the craftspeople worked with teachers to ensure that pupils would be able to complete their projects after the reopening of classes in May, or at the start of the 2020-2021 school year.
In December 2020, Manufacto resumed on an even more ambitious scale: four new boards of education joined the project (Bordeaux, Versailles, Montpellier and Rouen), bringing the total participation to fifty-seven classes, with more than 1,400 pupils discovering artisan trades. The year 2020 also marked Manufacto's international expansion, with two successful pilot projects in London (UK) and Milan (Italy), launched with the support of Hermès subsidiaries in these countries. 
In September 2021, the programme expanded further into France, incorporating the Reims and Orléans-Tours boards of education, followed by those of Amiens, Lille and Toulouse, for a total of fourteen partner boards across the country. In the 2022-2023 school year, more than 1,900 pupils in seventy-eight classes across seventy-five primary and secondary schools are benefiting from this collective experience that brings together education and a hands-on, practical discovery of craft skills.
Since spring 2020, the Fondation d'entreprise Hermès has also offered a series of video tutorials, Manufact'Home, on its YouTube channel. Guided by a craftsperson, viewers are invited to create their own contemporary objects at home through this engaging introduction to artisan skills.