an itinerant festival dedicated to the performing arts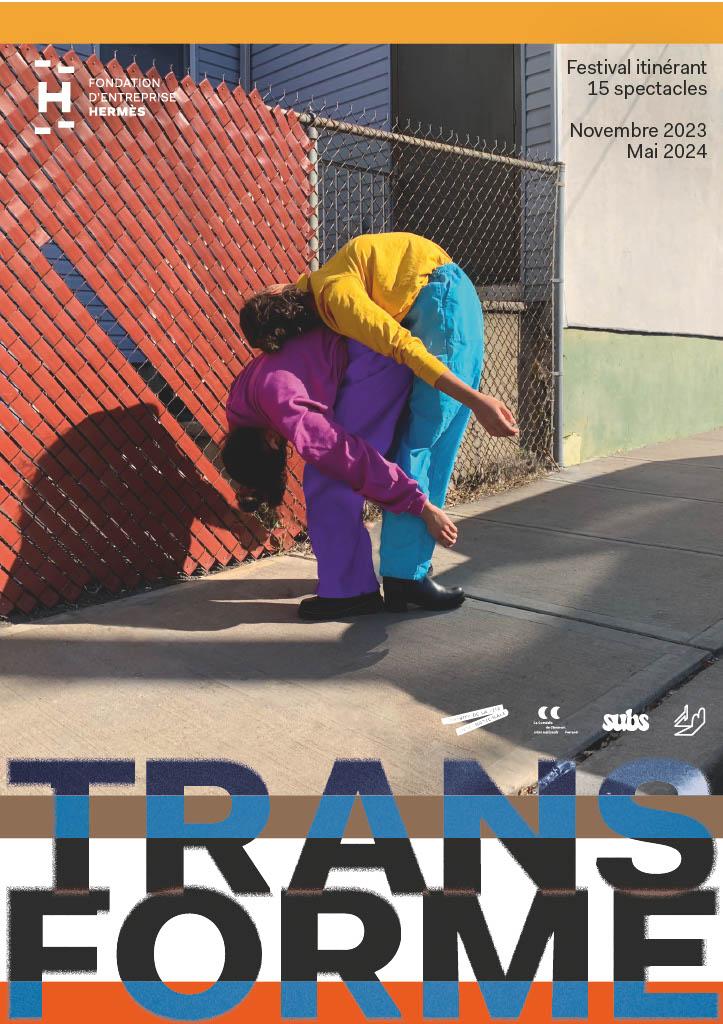 Transforme grew out of the Foundation's desire to share a demanding yet accessible programme with four very different different partner institutions: in the centre of France, a national theatre, La Comédie de Clermont-Ferrand; in the east, a multi-disciplinary venue, Les SUBS in Lyon; in the west, a national drama centre, the Théâtre National de Bretagne in Rennes; and, finally, in the north, the Théâtre de la Cité internationale in Paris, with which the Foundation has partnered since the inauguration of New Settings. These partnerships make it possible to envisage new artistic experiences whilst at the same time promoting the nationwide circulation of the major works of our time.
This collective new departure builds upon the legacy of New Settings, a programme inaugurated by the Fondation d'entreprise Hermès in 2011: after a decade of intense support and programming concentrated in the Île-de-France region, the Foundation is now keen to extend the vitality of theatrical creation to other territories and reach out to new audiences. The four partner institutions and the Foundation have therefore constructed Transforme together: its programming is collegial, decided through a dedicated committee that is conducive to debate and to the generative potential of diverse points of view. Some of the works chosen will also benefit from the Foundation's financial support during their developent phase.
Transforme encourages hybrid works for the stage – both in form, with multidisciplinary approaches and new, original modes of writing, and in content, with themes that resonate strongly with the challenges faced by contemporary society. This two-pronged approach seeks to transform the skills underpinning the performing arts while simultaneously changing the ways in which audiences perceive the world. Attending a performance in the Transforme programme thus means moving forward collectively whilst cultivating singularities.
Through this new format, the Foundation continues its generous action in favour of French and international artists and contemporary creation as a whole, whilst extending it to new territories and to as broad an audience as possible. To this end, in collaboration with each partner institution, the local implantation of Transforme is encouraged by "Going Further", a format in which artists quite literally set out beyond theatres to encounter other audiences and contexts. "Going Further" projects are guided by three themes: accessibility, youth, and the local context. In this way, Transforme features a wide variety of artistic actions to be shared at each of its partner institutions as well as outside theatre auditoriums, and offers just as many possibilities for transforming our way of seeing the world.
Informations
Do you have a project to submit?
Project Selection Committee Schedule
The October committee will consider projects received by noon on September 1;
The February committee will consider projects received by noon on January 1;
The July committee will consider projects received by noon on June 1.