The Foundation's exhibitions
The Foundation's exhibitions

Four spaces dedicated to contemporary art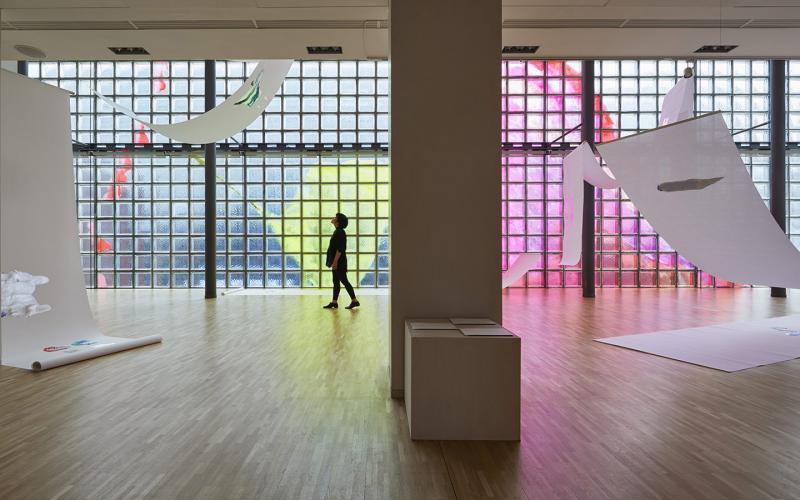 La Verrière in Brussels, Atelier Hermès in Seoul, Le Forum in Tokyo and La Grande Place, Musée du Cristal Saint-Louis, in Saint-Louis-lès-Bitche, Moselle: five spaces that play host to projects specially conceived by invited artists throughout the year. The Foundation closely accompanies every step of the creative process, and supports the development of original approaches and artistic gestures, from their production stages through to their presentation to the public.
From the airy, skylit volumes of the Brussels space to the translucent glass bricks of Renzo Piano's building in Tokyo, the emphasis is on creating new works of art over presenting existing ones. All the works produced for the Foundation's spaces remain the property of the artist, as part of an approach to patronage that further encourages contemporary creation by bringing it within the reach of the broadest possible audience. Across the different spaces, publications and cultural events – artists' talks, workshops for children, conferences and performances – increase the impact of the exhibitions and promote understanding of the works on display.
 
The programming of each space is dedicated both to promoting the local artistic scene and to make known the work of French artists, whether they are at the start of their careers or more established figures.