LEARN FROM THE LIVING WORLD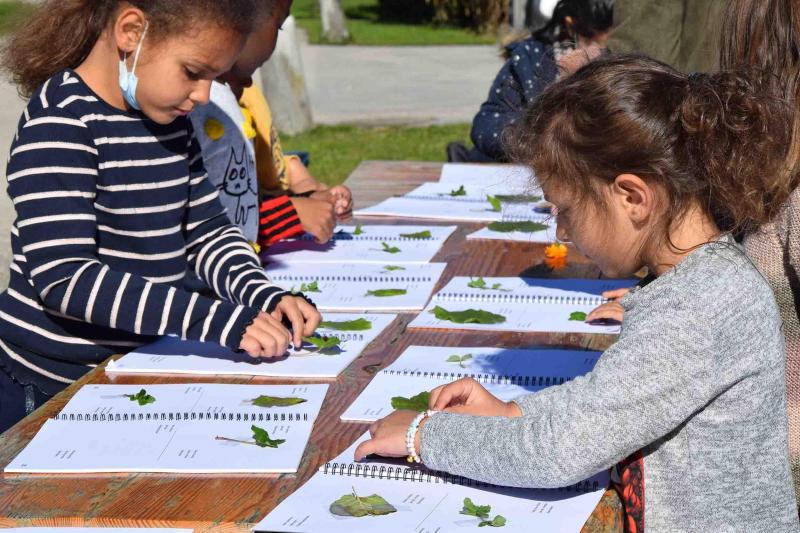 In order to ensure and support the continuity of ecological balances, we must first develop a detailed knowledge of local flora and fauna and a keen awareness of nature's cycles. Faced with the challenges posed by climate change, the Fondation d'entreprise Hermès has devised Manuterra, an educational programme dedicated to the living world. Introducing young generations to permaculture, Manuterra seeks to enlighten tomorrow's citizens on the crucial role played by nature and to highlight the major challenges in protecting and preserving it.
Launched in 2021 by the Foundation, in partnership with the Saline Royale d'Arc-et-Senans, the Compagnons du Devoir et du Tour de France and the Besançon Board of Education, the Manuterra programme consists of immersive sessions for primary and secondary school pupils in a garden of edible plants. During school hours, and under the guidance of a horticultural professional (gardener, horticulturalist, market gardener, etc.) and a mediator, pupils are invited to create, plant and maintain a plot of land using a range of permaculture techniques.
Different environmental topics are explored through a hands-on approach over the sessions: the skills of gardeners and other nature professionals, water management, the life cycles and identification of plants, the life of the soil and natural fertilisers, to name but a few. These in situ sessions call for the active participation of pupils, who are invited to get their hands dirty, work the soil, use tools and learn key gestures. Crucially, Manuterra allows the children and teenagers to appropriate their own living space as a way to understand the importance of preserving biodiversity. At the end of the year, the pupils are responsible for passing on their cultivated plot to a new class, who will care for it the following year.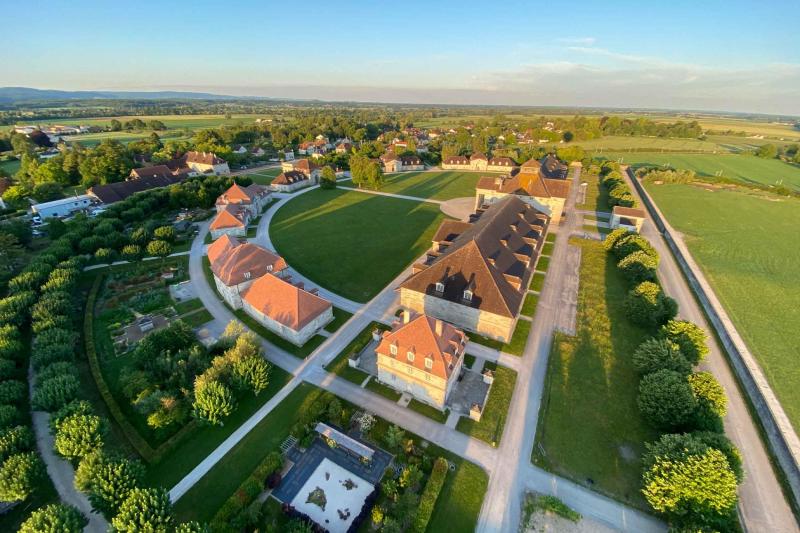 Manuterra combines sensitivity and responsibility: by sharing the beauty of nature and promoting knowledge of the living world, this programme invites society's youngest members to be attentive to our unique ecological heritage, which it is up to us to protect. It is also a precious educational tool that enables teachers to diversify their pedagogical methods by offering pupils a highly original collective experience outdoors. Bringing together the worlds of education and environmental issues, Manuterra perfectly embodies the engagement of the Fondation d'entreprise Hermès in these two fields.
The pilot year of Manuterra began at the start of the 2021 school year in six schools administered by the Besançon Board of Education that have a garden on-site or nearby. Two immersive group sessions for all the 150 pupils who participated in this first year were organised in the gardens of the Saline Royale d'Arc-et-Senans. Naturally, the intention is to expand the Manuterra programme to other educational boards from the start of the 2022 school year.