The Foundation's exhibitions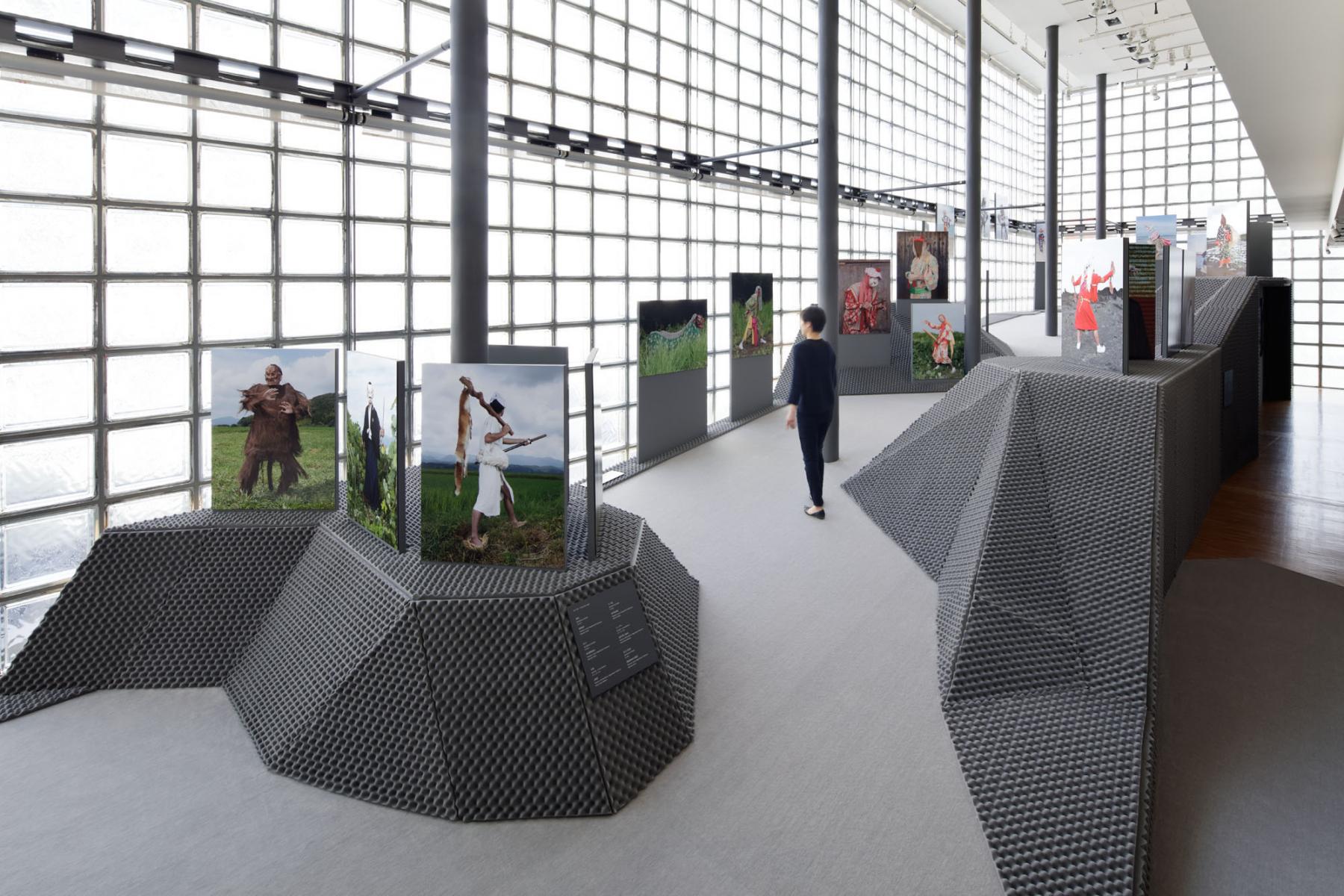 The Foundation's exhibitions
Five spaces dedicated to the promotion of contemporary art
La Verrière in Brussels, Atelier Hermès in Seoul, Aloft at Hermès in Singapore, Maison Hermès Le Forum in Tokyo and La Grande Place in Saint-Louis-les-Bitche each benefit from the expertise of a local curator. They host bespoke exhibitions, artistic journeys that are imagined and implemented in-house and in collaboration with the artists. The Fondation d'entreprise Hermès is present throughout, standing shoulder-to-shoulder with creation, supporting these groundbreaking works from the first spark of inspiration to the public unveiling. A variety of cultural events – including Q&A sessions with the artists, conferences and live performances – further enhance the impact of the exhibitions.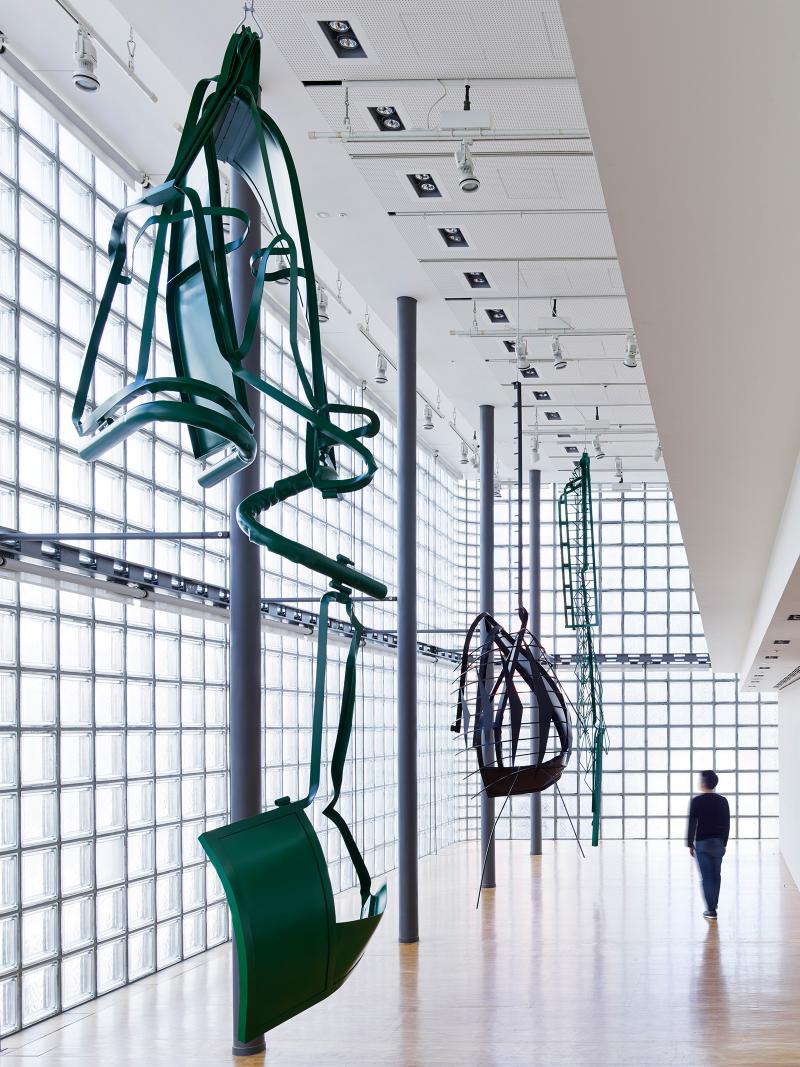 Monika Sosnowska, "Gate", the Forum, Tokyo © Nacása & Partners Inc.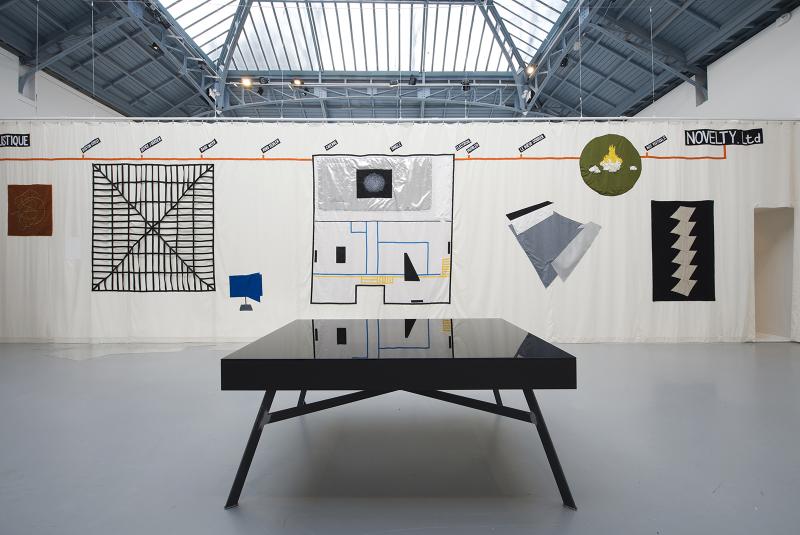 Douglas Eynon and Erwan Mahéo, "NOVELTY Ltd.", at La Verrière, Bruxelles © Isabelle Arthuis
The Foundation is committed to helping French artists gain greater international exposure at solo exhibitions or as part of collective exhibitions, via the programmes scheduled at each of its five contemporary art spaces.