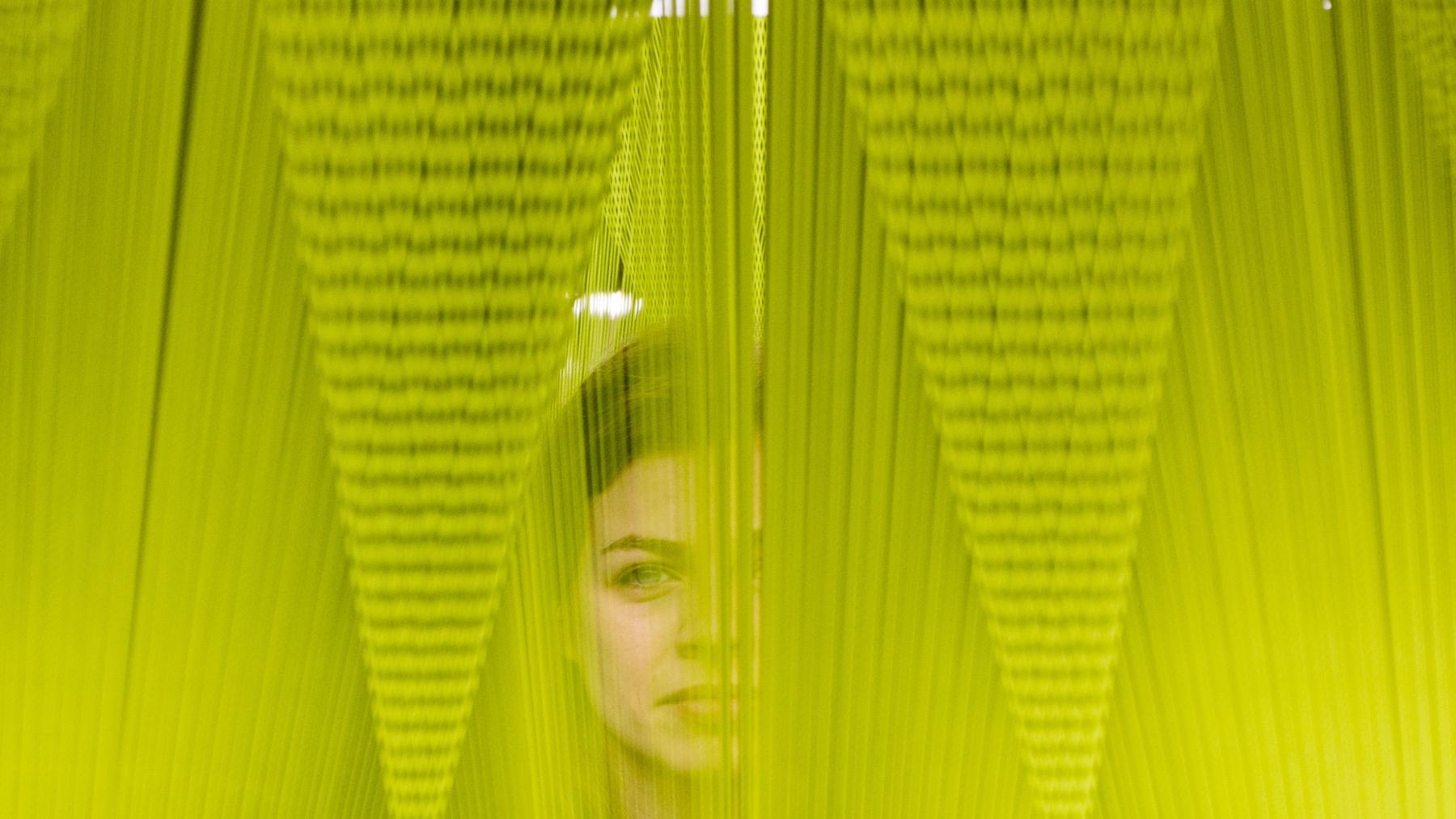 Artists' Residencies
Carte blanche to visual artists in the Hermès workshops.
Artists and artisans. Mastery and the transmission of skills. A blank canvas, and free rein. Through its Artists' Residencies programme, the Fondation d'entreprise Hermès is encouraging visual artists to explore and to experiment alongside artisans possessing of exceptional skills, with restricted and privileged materials such as crystal, silk and special leathers. A gateway to possibility. A shared adventure.
Built on a process of mentoring, every year three established artists invite three up-and-coming colleagues to learn new practical skills and to push the limits of their creativity. Held at the Hermès workshops, these residencies each begin with an observation phase. This is a tale of methods, of textures, of language, of tools, of visualisation, and of the birth of an artistic project.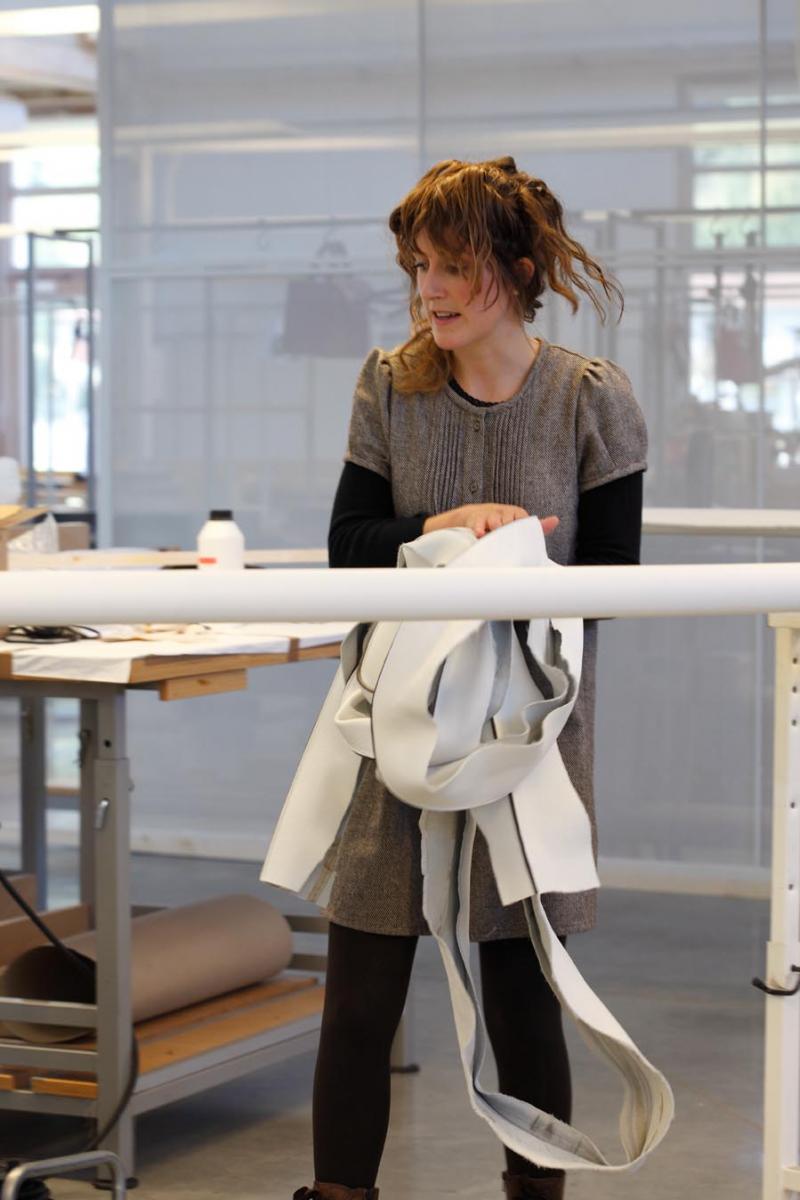 Artists' Residencies #1, Elisabeth S. Clark at Sayat © Tadzio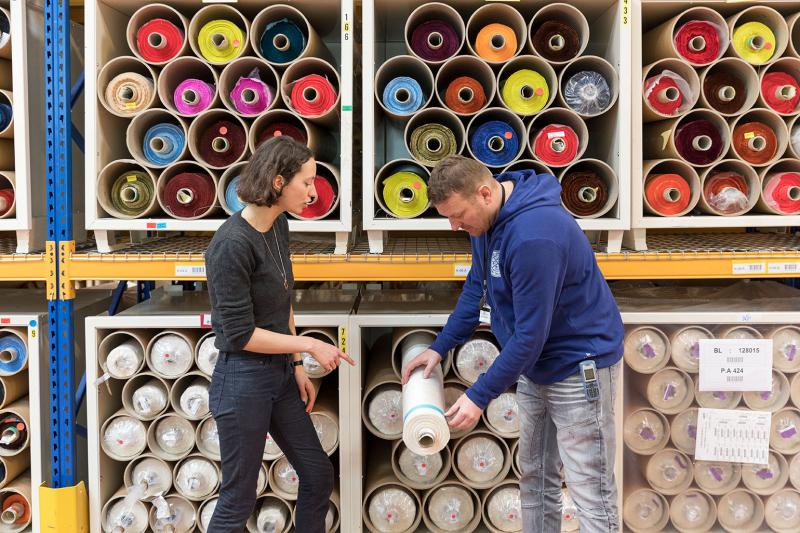 Artists' Residencies #7, Bianca Argimon at Holding Textile Hermès © Tadzio
For three months, the artists-in-residence are able to interact with the artisans. They study new skills and explore rare materials, in the name of creating an original piece of art, unique to them. Beyond this support during the creative process, the Foundation will also help the artists reach a wider audience of art professionals and members of the public, via exhibitions and the Cahiers de Résidence book, dedicated to the programme and co-published by Actes Sud. The mentors during the first seven years of the programme have included Jean-Michel Alberola, Ann Veronica Janssens, Richard Fishman, Giuseppe Penone, Richard Deacon, Susanna Fritscher and Emmanuel Saulnier. The residencies have taken place at leather workshops in Sayat, Ardennes, Seloncourt, Pantin, Nontron, Belley, Pierre-Bénite and Saint-Antoine, as well as the crystal workshops in Saint-Louis, the silversmith's in Puiforcat, the silk workshops of the Holding Textile Hermès and the John Lobb Ltd. bootmaker.